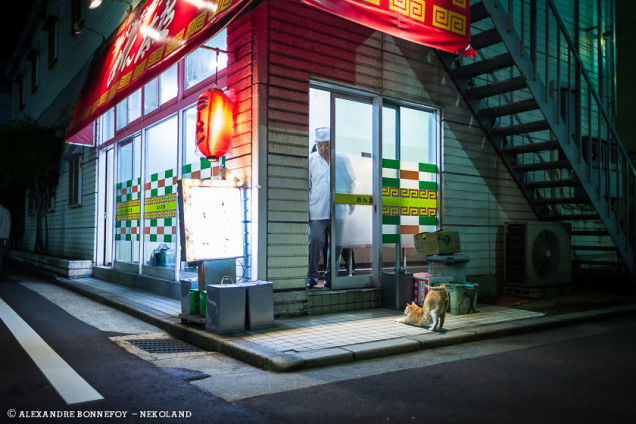 French photographer Alexander Bonnefoy went to Japan to photograph, and then publish as a book, photographs of the alley cats of Japan:
The kitten-laden adventure took Bonnefoy from Okinawa to Hokkaido, down back alleys and up into trees. The cats he found ran the gamut of badassery as well. From the delicate ones with stunning looks to the battle-hardened boys with missing eyes, each is unique. And the photos are simply stunning.
Bonnefoy's book, Neko Land, is available online.
Posted at Daily Adams and FREE WHITEWATER.